INTENSIVE ESSENTIALS CBD Cream
Fast Relief for Aching Muscles and Joints.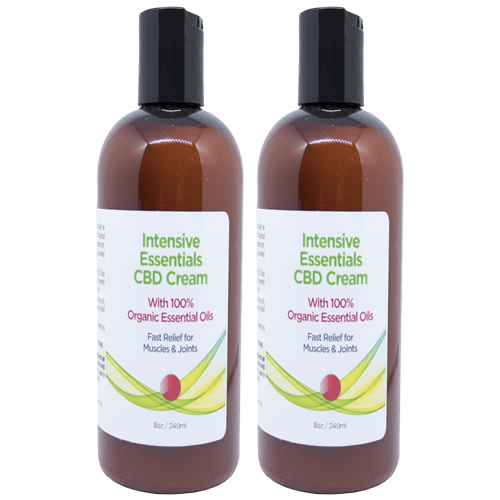 Intensive Essentials CBD Cream
A 100% natural product that produces spectacular results quickly…..VERY QUICKLY.
RELIEVES Discomfort.

RELIEF for Sore Muscles and Stiffness.

POWERFUL Anti-inflammatory.

MOISTURIZES the skin.
LARGE 8oz Bottle.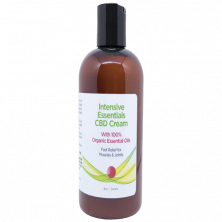 Ingredients
The primary active ingredients in the Intensive Essentials CBD Cream are a blend of 100% Organic CBD Oil and Organic Camphor, Eucalyptus, Peppermint, Sweet Orange, Lemon, and Rosemary Essential Oils.
Ingredients that make up the moisturizing cream are: Sunflower Seed Oil (Helianthus Annuus),  Shea Butter (Butyrospermum Parkii), Coconut Oil (Cocos Nucifera) , Sweet Almond Oil (Prunus Amygoalus Dulcis) and Vitamin E.
Other ingredients are: Vegetable glycerin (AKA glycerol), Vegetable cetyl alcohol (from coconut) and Glyceryl Stearate (AKA Glyceryl MonoStearate) which is the natural glyceryl ester derived from the palm kernel and pure water.
FAQs
Product Brochure