Organic Essential Oils - Bottle Size 15ml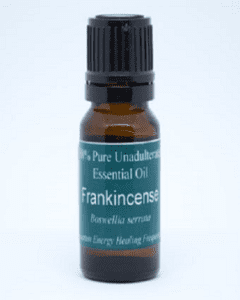 Not all essential oils are created equal!
There is little regulation on the essential oil and aromatherapy industry when it comes to bottling and selling essential oils. It is important to know that your oils are harvested and extracted with the latest technology providing the most energetic and pure oils available.
Our suppliers are dedicated to a higher standard.
NAHA National Association for Holistic Aromatherapy
Kosher Certified
Certified Vegan
100% Pure Therapeutic and Aromatherapy Quality
Certified Organic when applicable
All Natural and Toxin free
No Additives, no chemicals and no synthetics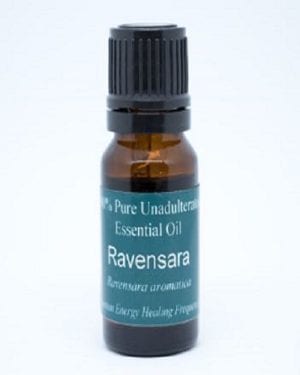 Most people love the smell of essential oils but don't understand the power and health benefits they offer. When a person gets sick or has health challenges their energy levels drop. These energy levels can be measured. A healthy body is about 72hz. When your immune system drops cold and flu comes around 52hz, cancer at 42hz.
Most foods we eat have zero measured energy. Fresh herbs are around 25hz. Fresh produce around 15hz. ESSENTIAL OILS START AT 52HZ AND GO UP TO 320HZ.
Essential oils have the HIGHEST measured frequency of ANY natural substance known to man, creating an environment where virus, fungus, disease and bacteria can't survive. This is the powerful benefits of real essential oils and why they work so well!
We take it a step further than anyone else
Many people are realizing the power of HEALING FREQUENCIES. At Greenwood we expose our essential oils and products to the amazing healing frequencies of 432hz and 528hz. These frequencies have been titled by many experts as the exact vibration the earth moves and resonates at. It is higher than music we listen to. There is tremendous research and science behind these frequencies, and when applied to the essential oils, we believe we have the best products available in the industry.
Greenwood Health Systems Essential Oils are 100% pure, non-toxic and free of chemicals. They are totally natural, therapeutic aromatherapy quality and with our Advanced Frequency Technique, we believe the most energetic essential oils on the market!
Essential Oils Starter Kit
If you are unfamiliar with the sheer joy using Essential Oils provides, we have put together a well balanced, highly discounted, Essential Oil Starter Kit for you to get started with.

The kit contains a 15ml bottle of each of these five oils plus a 100ml bottle of Grapeseed Carrier Oil.
Frankincense
Lavender
Peppermint
Eucalyptus
Sweet Orange
While the individual prices of these oils add up to $128.00, the kit is available for only $88.00.
A $40.00 saving.
All of the Essential Oils Listed Below are Only Available for Purchase from the Members Back Office.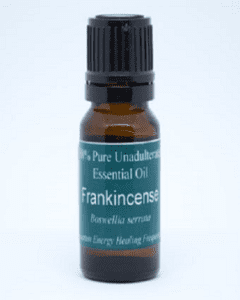 FRANKINCENSE ESSENTIAL OIL (Boswellia Serrata)
Note: Frankincense Oil is known to have blood thinning effects, so anyone who has a problem related to blood clotting should not use this oil, unless you speak with a doctor first.
Traditionally Reported Benefits: Helps relieve chronic stress and anxiety, reduces pain and inflammation, boosts immunity, fights cancer, natural household cleaner.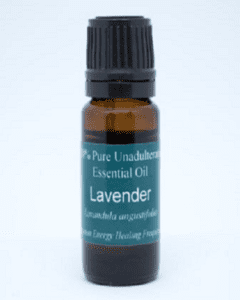 LAVENDER ESSENTIAL OIL (Lavandula Angustifolia)
Traditionally Reported Benefits: Acne, allergies, bruises, burns, athletes foot, dandruff, dermatitis, earache, eczema, inflammation, insect bites and stings, ringworm, scabies, all skin issues, sprains, aches and pains, asthma, halitosis, throat infections, laryngitis, whopping cough, abdominal cramps, colic, flu, headache, depression, insomnia, stress relief, vertigo, shock, menopause.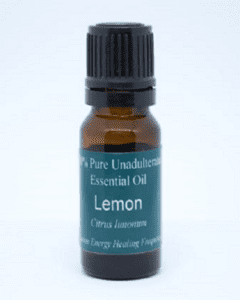 LEMON ESSENTIAL OIL (Citrus Limonum)
Traditionally Reported Benefits: Cleansing and purification, oral health, remedy for halitosis, digestion, thirst quencher, helps with abdominal colic pain, cough relief, calms stomach and relieves nausea, improves digestion, nourishes skin, promotes, weight loss, helps prevent malabsorption.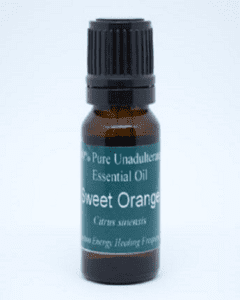 ORANGE, SWEET ESSENTIAL OIL (Citrus Sinensis)
Traditionally Reported Benefits: Acne, blemishes, boredom, bronchitis, cellulite, chills, chronic fatigue syndrome, colds, constipation, coughs, creativity, depression, disinfectant, eczema, fear, fever, flu fluid retention, gingivitis, joint pain, lethargy, mental exhaustion, mouth ulcers, muscle pain, nervous anxiety, oily skin, premenstrual syndrome, psoriasis, seasonal affective disorder, skin care, stress.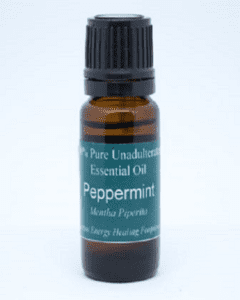 PEPPERMINT ESSENTIAL OIL (Mentha Piperita)
Traditionally Reported Benefits: Reduces stomach aches, soothes digestive issues, freshens breath, relieves headaches, improves mental focus, boosts energy, relaxes tight muscles, has antimicrobial properties, helps respiratory tract, reduces hunger cravings, soothes aching joins, helps with allergies, bug repellent, reduces fevers.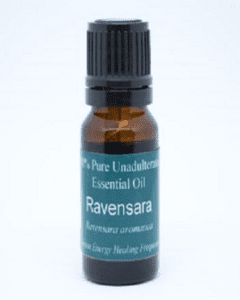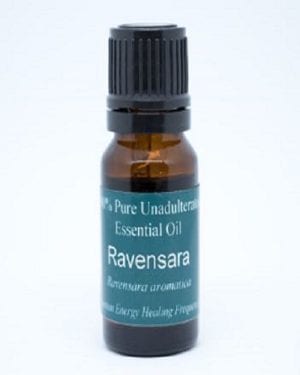 RAVENSARA ESSENTIAL OIL (Ravensara Aromatica)
Traditionally Reported Benefits: Helps with herpes, shingles, phlegm, depression, immune system, bacterial infections, sore muscles, chronic fatigue, headaches, sinus and nasal congestion, stress.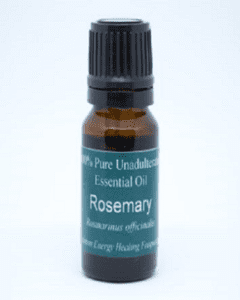 ROSEMARY ESSENTIAL OIL (Rosmarinus Officinalis)
Traditionally Reported Benefits: Improves memory, soothes digestive issues, relieves muscle aches and pains, improves hair growth, helps with prostate problems.